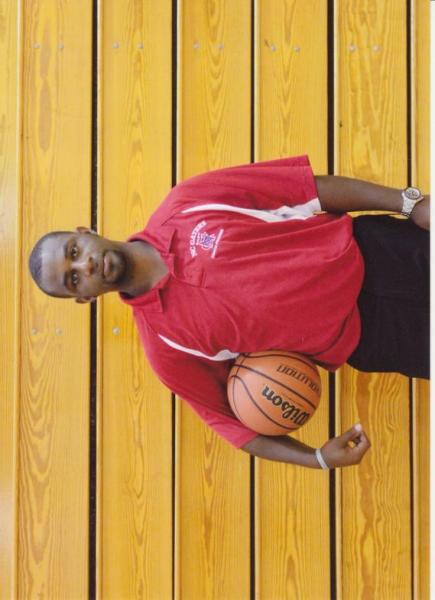 Meet Club Director and Men's Head Coach
LaMont Frazier
LaMont Frazier, was born and raised in Chapel Hill, NC and has been around sports his entire life. While attending high school he excelled as a member of the football, basketball and track teams. His passion is taking the potential of a child and building on that potential by teaching the fundamentals of the game. Once players have learned the fundamentals and to how apply them to a game situation, he continues to build the player's skill level. Coach Frazier also tries to teach the student athletes that he has on his team about how to apply what happens on the court to real life situations.

Coach Frazier was the Head Coach for 5 years at a local high school that under his leadership reached the state playoffs for 3 consecutive years and has guided them to their highest win total in the school's history and an overall ranking of 9th in the state. He also holds accreditations with the nation's most respected basketball organizations.  He holds the highest accreditation (Certified Interscholastic Coach) from the National Federation of High Schools. Coach Frazier is also a member of the North Carolina Basketball Coaches Association in addition to being a member of the National Youth Sports Coaches Association. 


"Every child has potential to be great. If they want to be great I will stop at nothing to help them achieve their goals and dreams"
"There are few things that I promise anyone (player or parent) but I promise that every child will leave the club a better person than when they first came. I believe in building the entire person and not just the athlete."